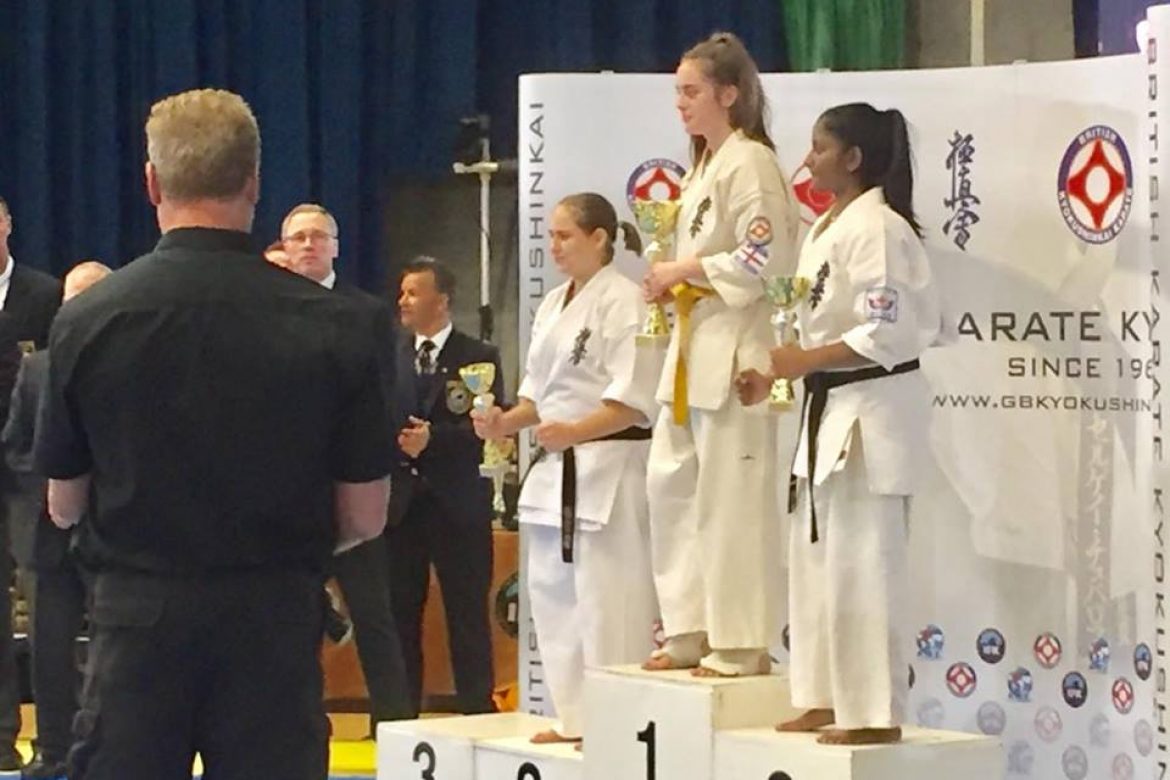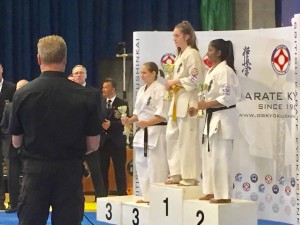 Congratulations to Sathmi Fernando for her excellent performance at the 41st British Open. She won the 2nd place in Cadet Girl's heavy weight at the largest full contact Karate Tournament in the United Kingdom. The British Open was hosted by the IFK/British Kyokushinkai and approximately 180 competitors from the 16 countries participated at the event.
Cadet girl's heavy weight results of the tournament are as follows:
1st Bethany Salvi (BKK Crawley)
2nd Sathmi Fernando (SoKyokushin Scotland)
3rd Andreea Frasie (IFK Romania)
On behalf of the Kyokushin Karate Fernando Dojo Sokyokushin we want to extend a heartfelt thank BKK/IFK committee and organizers for your efforts to make this event so successful.Osu!