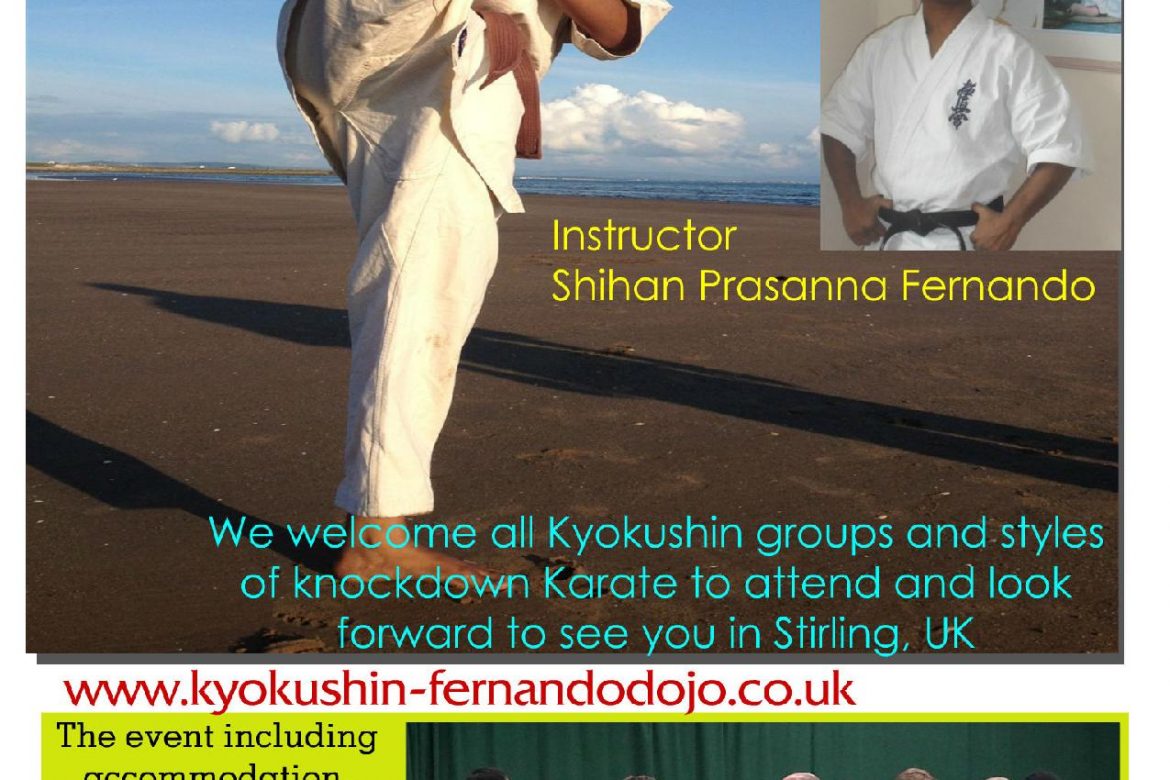 Date: 23rd ,24th July 2016
Summer Camp & Kyu and Dan gradings.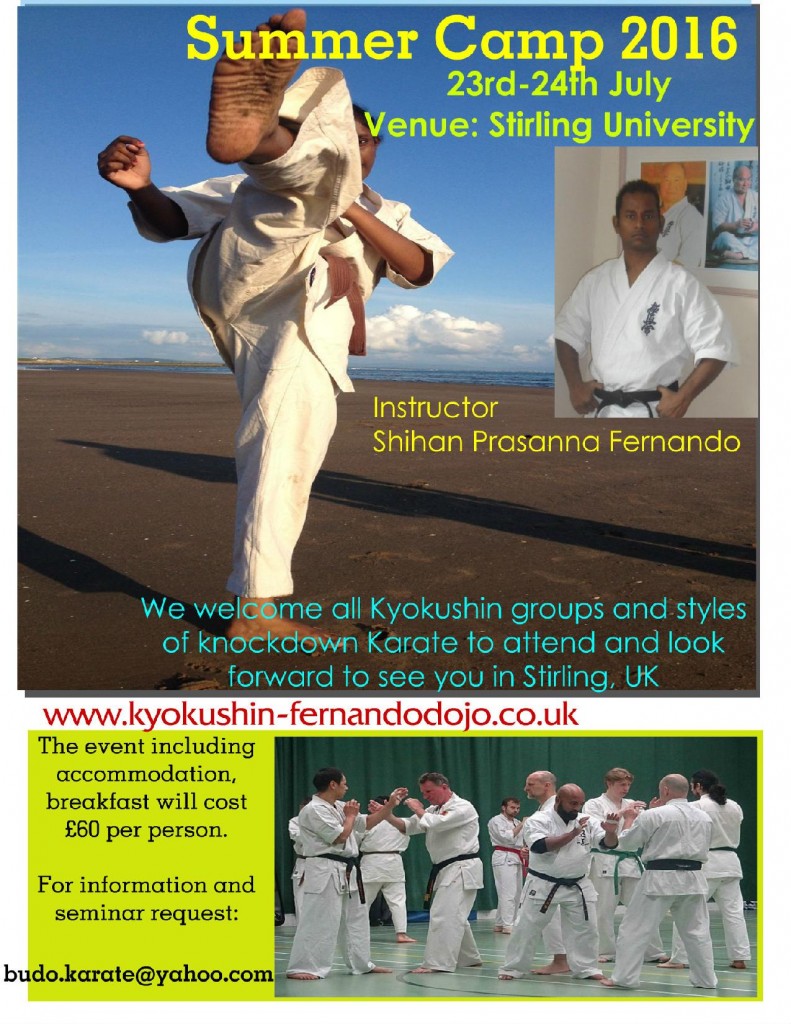 Program
Date: 23rd, 24th July 2016
The schedule will focus on every aspect of Kyokushin Karate in the Japanese way as taught by Sosai Masutatsu Oyama: Kihon,Ido- geiko,Renraku,Kata,Kata Bunkai and Kumite. Most important of all is the friendship and respect maintained over the borders of nationalities and organisations.
Schedule:
Check in at 4.00 pm, Saturday
Training will be from:
5.00pm to 8.00 pm, Saturday
7am to 3.30 Sunday (Outdoor and Indoor)
Kyu and Dan examination will be from
12.30pm to 3.30 pm, Sunday
Venue
University of Stirling
Stirling
Accommodation
The accommodation is at:
University of Stirling
Stirling
FK9 4LA
*All participants will receive a Certificate of Participation*
What to bring: Karate Gi (2 if possible) Training equipment (shin pads, gloves, groin protector etc.)
Seminar fee: £60.00 (Payments: Bank deposit)
Please contact Shihan Prasanna Fernando or Dojo secretary Jonathan Mendoza by email at:
budo.karate@yahoo.com or sokyokushinuk@yahoo.co.uk Phone: +07443039485
We welcome all Kyokushin groups and styles of full contact Karate to attend our camp. Osu!