October 19, 2015 in Fernando Dojo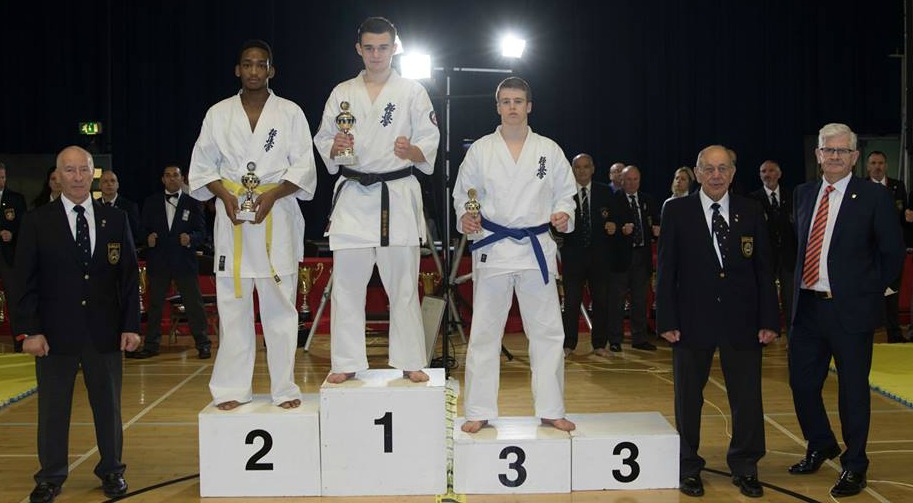 On 17th October 2016 was held the 39th British Open Knockdown Karate Tournament, Crawley hosted by British Kyokushinkai Organisation. Cameron Skimins (8th Kyu) From Sokyokushin Kyokushin Karate Fernando Dojo won 3rd place in Cadet Event. Congratulations!
We would like to like to congratulate for the 50th Anniversary of the British Kyokushinkai and 39th years of the successful British Open Karate Tournament  and would like to thanks for their efforts and time put in. Osu!