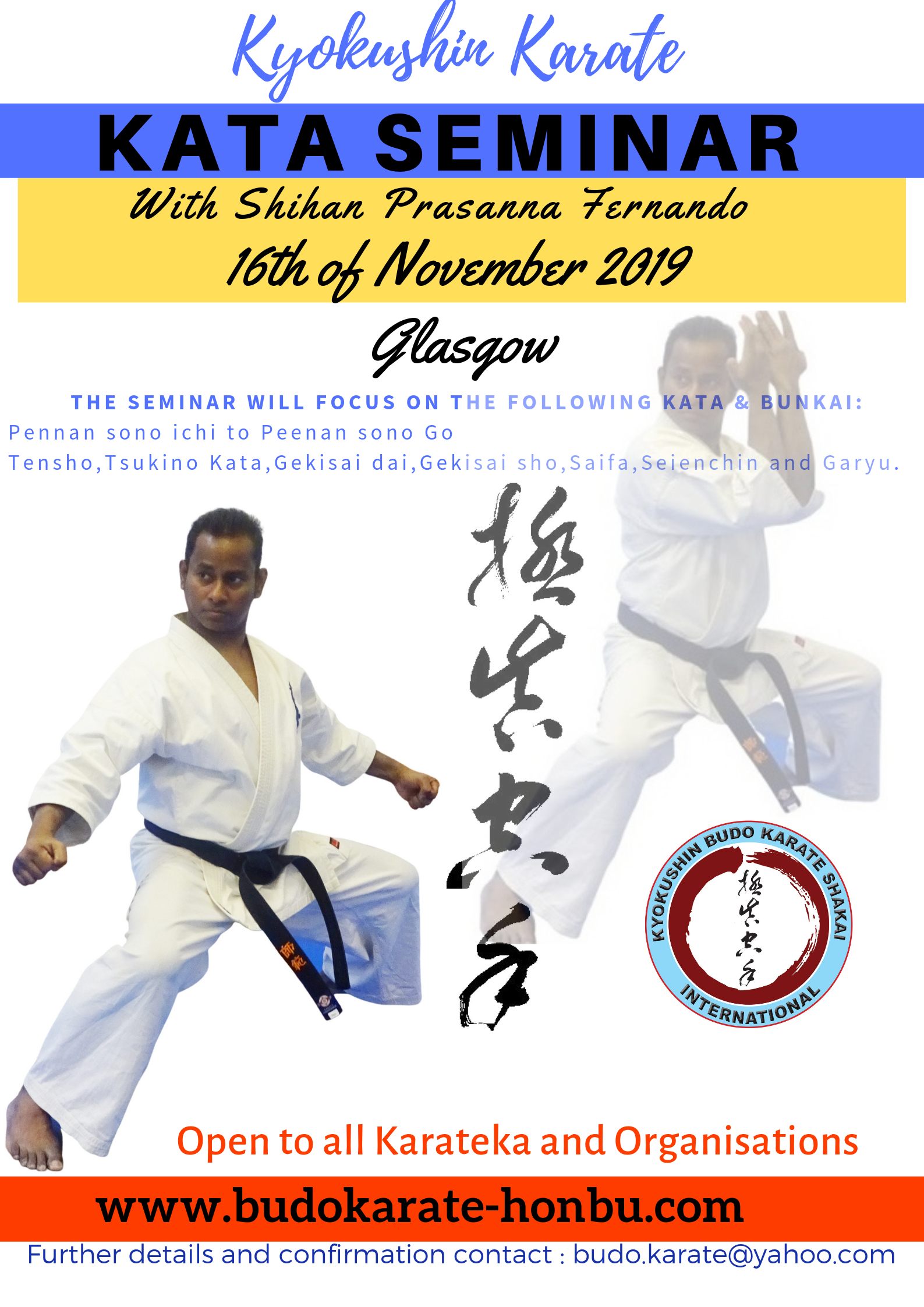 Kyokushin Karate Kata Seminar conducted by Shihan Prasanna Fernando (5th Dan)
Date: Saturday, 16th of November 2019
Time:1.00 pm to 6.00pm
Glasgow, United Kingdom
In this Kata seminar, the following Kata will teach:
Peenan sono ichi to Peenan sono go and Bunkai
Tensho, Tsukino Kata, Gekisai-dai, Gekisai-sho, Saifa, Seienchin and Garyu.
This session will focus on giving you the opportunity to learn, necessary to analyze Kata movements and Bunkai(develop applications) that are appropriate for you as an individual. Learn how Kata is the most effective form of Self-defence.
Location: Kyokushin Budo Karate Shakai Dojo, Glasgow city centre
Address: 54,Washington Street,Glasgow,G3 8AZ
Contact: Shihan Prasanna Fernando
Phone: 07443039485
Email:budo.karate@yahoo.com
Seminar fees
Pre-Registration must be received by 2nd of November 2019
Adult £35.00
Children under 16: £25.00
At The Door Registration:
Adult £50.00
Children under 16: £35.00
All payments (before 2nd of November) can be made by a debit card through PayPal and Bank transfer. You will receive an email confirming your payment.