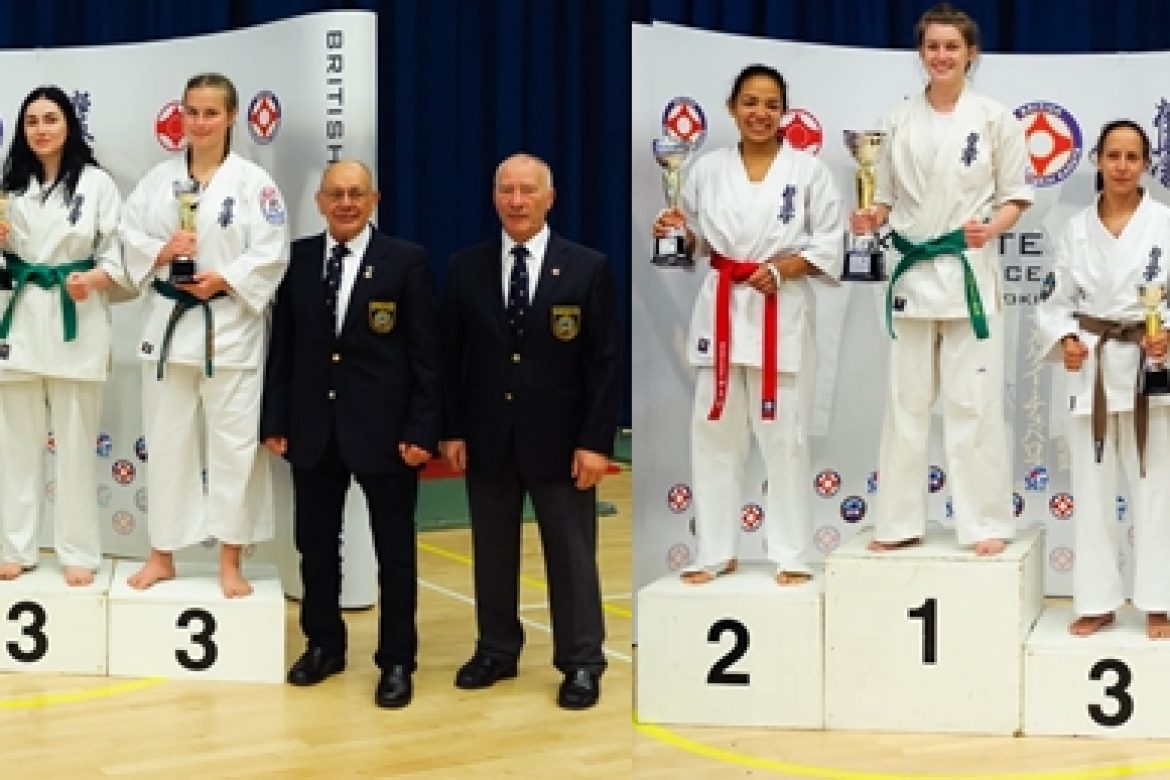 Congratulations to Kyokushin Budo Karate Shakai team in the 2018 British Open Novice Category.
Sathmi Fernando–Women's Novice Lightweight
Anna Rupacz –Women's Novice Heavyweight
Kevin Robertson–Men's Novice Middleweight
Jean Patrick Francoia –Men's Novice Middleweight
Results:
Annia Rupacz-Novice heavyweight – 3rd place
Sathmi Fernando –Novice lightweight -3rd place
You all did very well. We are proud of the energy and effort you all demonstrated.
Many thanks to the organizers of the tournament British Kyokushinkai, Referees and supports for their great work.
Osu!