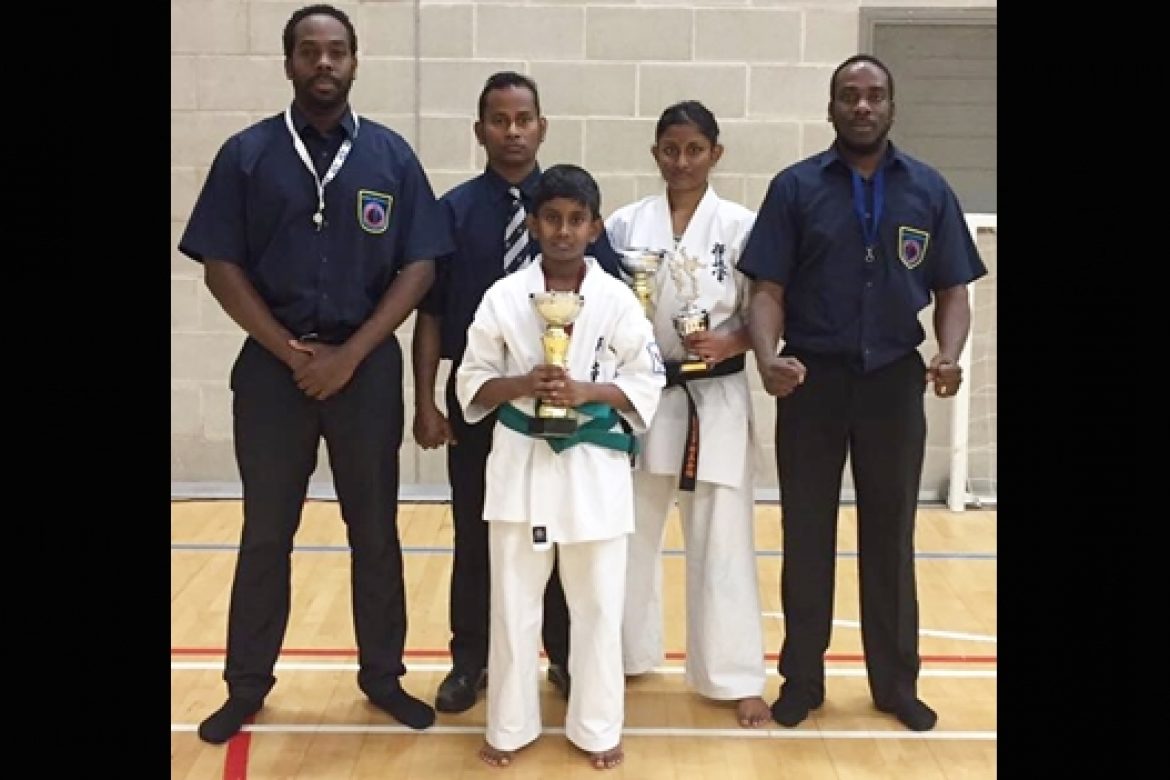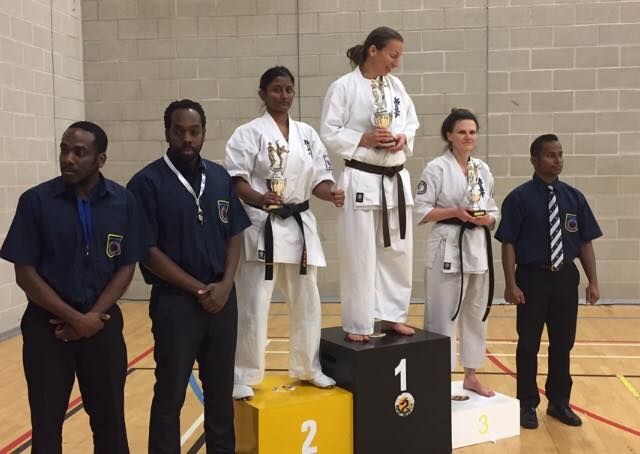 30th November 2019, at the 2nd Birmingham Karate Tournament of the West Midlands, two competitors from KBKS Honbu Dojo took 1st place in the Kata under 12 years, Kata Open category and Women open Kumite 2nd place.
Rehan Fernando Kata under 12 category 1st Place.
Sathmi Fernando Kata Open 1st place and Kumite Women Open 2nd place.
Congratulations to all the winners and participants.
We thank our branch chief of West Midlands Sensei Darren Armstrong and committee members for their hard work in making this tournament a success.
Osu!